NATUR=VIS
Fussingø Slot, Vasevej 9, Fussingø, Randers NV
26/09 - 18/10 2020
Rune Bosse, Troels Carlsen, Pernille Egeskov, Maria Engholm, Tue Greenfort, Rene Holm, Mads Peter Laursen, Niels Østergaard Munk, Mie Mørkeberg, Iben Toft Nørgård, Andreas Schulenburg, Jan Wessel. 

Randers Kunstforening sætter i perioden 26. sept. – 18. okt. 2020 fokus på et spændende udstillingsprojekt: NATUR=VIS. Kunstforeningen vil med udstillingsprojektet forsøge at koble kunst, natur, kultur, bevægelse og klimamål sammen med undertitlen: " Kunst i bevægelse for klimaet/art action for the climate".
12 anerkendte samtidskunstnere, der alle arbejder med naturen gennem forskellige udtryksformer, deltager i projektet.  Kunstnerne vises maleri, skulptur, video, installationskunst mm. Alle kunstnere har fokus på FN's verdensmål, specielt målene 12 -14 –bæredygtig produktion, klimaindsats og livet på land og skov. 
Der vil i udstillingsperioden blive afviklet omvisninger, artist talks, dialog, naturvandringer med biolog fra Naturstyrelsen Kronjylland, omvisning om Slottets historie og børneworkshops med fokus på natur.
---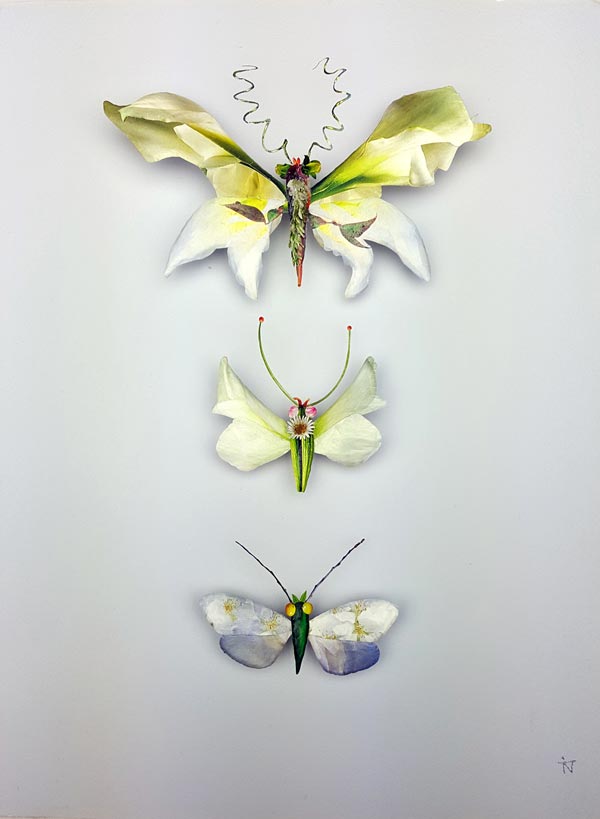 Locker Room Winter Salon: Paper Works
Julie Nord, Lars Nørgård, HuskMitNavn, Iben Toft Nørgård, Faranak Sohi, Louis Reith, Lars Salto Hempler, Eric Fajardo,  Jasper Sebastian Stürup, Lene Desmentik
30/11 - 18/1  2020

Fernisering 30/11 kl. 13-16  Vi serverer vores kendte og berygtede glögg.
Charlotte Fogh Gallery åbner årets vinterudstilling: Winter Salon: Paper Works i galleriets Locker Room lørdag d. 30 november. Temaet er i år værker på og skabt i papir, som bredt favner collager, broderi på papir og pap, skulpturelle relieffer i papir og fotografi til klassiske tegninger i tusch, akvarel og gouacher. Winter Salon: Paper Works viser nye papirværker af både danske og internationale kunstnere. I traditionen fra den klassiske salonophængning vil galleriets Locker Room være dækket af papirværker fra gulv til loft.
Opening 30/11  1-4 pm  We wil be serving our famous and notorious glögg.
Charlotte Fogh Gallery opens this year's Winter Exhibition: Winter Salon: Paper Works in the gallery's Locker Room on Saturday, November 30. The theme this year is works on and created in paper, which includes collages, embroidery on paper and cardboard, sculptural reliefs in paper and photography and classic ink drawings, watercolor and gouache. Winter Salon: Paper Works presents new paper works by both Danish and international artists. In the tradition of the classic salon suspension, the gallery's Locker Room will be covered with floor-to-ceiling paper works.
Bedste hilsener/ Best Regards

Charlotte Fogh Gallery
---
IMPLODING IMAGES - SOLOSHOW - 01/03 - 31/03 2019.
Charlotte Fogh Gallery presents the exhibition "Imploding Images" by Danish artist Iben Toft Nørgård in the gallery's Locker Room
In the 6 new artworks in paper Iben Toft Nørgård deconstructs the figurative motif and exposes the paper as holder of information. The art pieces contain many years of research where the artist has collected and saved margins and cut outs from old books over the last 10 years. All that is left from these books are the cut outs which create a sculptural landscape with an atmospheric presence. The poetic and ethereal appearance of the imbedded stories lies deep within each detail.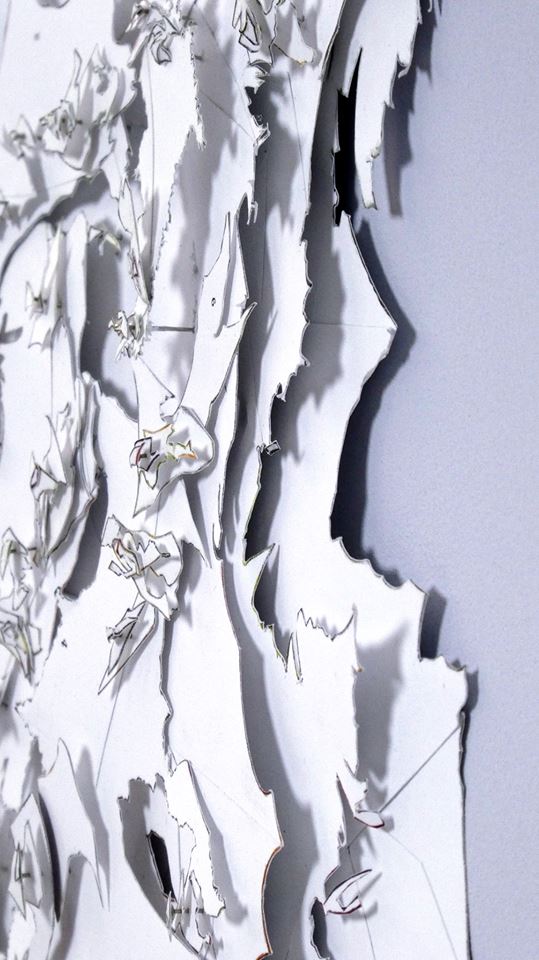 ---
LOCKER ROOM SUMMER SALON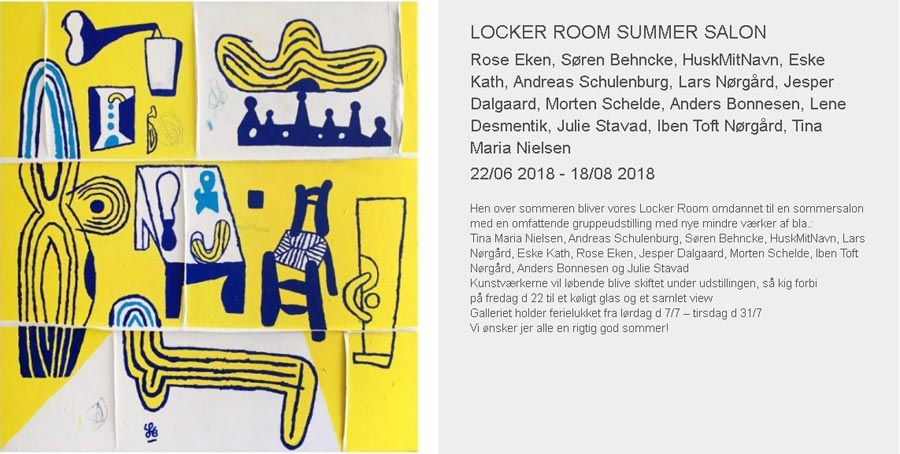 ---
WINTER SELECTIONS
You are cordially invited to the opening of this year's last exhibition at VÆG. We are pleased to present to you works from many original artists. Paintings, drawings, photography, papercut, textile sculptures and ceramics. The gallery will be full of craftsmanship and creativity. We are warming up to winter. Let it snow, let it snow, let it snow. 
Saturday, December 9th. 2017 – from 11 to 2pm.
The exhibition is on view until January 13th, 2018. 
We look forward to seeing you.
Regards Lars Bonde

Artists: Stine Leth, Mikas Emil, Lars Bonde, Esther Sarto, Rikke Elgaard, Søren Rønholt, Simon Fensholm, Mads Rafte Hein, Iben Toft Nørgård, Julie Greve Lindholm.

---
Inspired by biologist Ernst Haeckel's meticulous work of discovering and indexing microscopic single-celled organisms in the 19th century, Iben Toft Nørgård also records her 'findings' systematically in her collection. Recognizable species are assembled into new forms of dynamic, organic complexity. She redrafts the lifeforms we find in both the deepest sea and the outermost galaxy and thus creates new versions of life.
---
New website is up and running. More info on the forthcoming solo-exhibition 'Index of Unclassified Lifeforms' shortly, but for now you can mark the opening date: October 14th, 11 a.m. at Gallery Hjorth, Horsens.